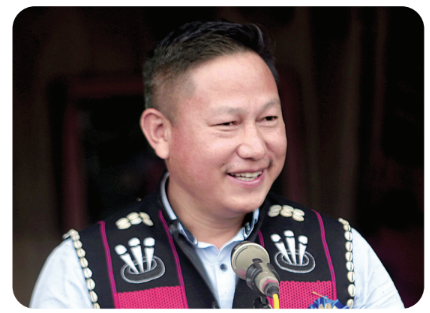 Rohini Nayyar Prize Winner 2022
Sethrichem Sangtam grew up in a remote village in eastern Nagaland. Educated at the National Law School of India University at Bangalore, he later travelled across continents, and obtained a H1B work visa that would have allowed him to work in the USA. Choosing instead to make a meaningful contribution to his community, he returned to India to work at the grassroots level. In 2009, Sethrichem founded a notfor-profit organization, Better Life Foundation (BLF), to concentrate on issues of rural livelihood security, environmental sustainability and education for change. He emphasized local participation in the development process because a process owned and appreciated by the community would become institutionalized and sustained. Since then, he has promoted 337 Self Help Groups and 3 Farmers' Producer Cooperative Societies in the districts of Tuensang and Kiphire, Nagaland.

Among his many achievements is to encourage farming families to gradually relinquish the traditional but wasteful jhum cultivation and shift to permanent, settled farming. He now envisages adding value to the region's horticulture produce and creating forward linkages through farm tourism and a Farmers' Innovation Centre, an ideation lounge to facilitate innovative solutions for the common challenges faced by the marginal farming communities.